Our past Presidents have included many leading politicians, among them a Nobel Peace Prize winner, former prime ministers and Speakers of parliament.
The longest-serving president in IPU history was the former Belgian Prime Minister Henri Carton de Wiart, whose 13-year term encompassed the whole of the World War II years. Two Britons—Lord Weardale and Viscount Stansgate—also served for 10 years.
Many of our early presidents were Europeans active in the peace movement. As more and more parliaments from around the world joined us, our choice of presidents began to reflect this global reach. More recently they have included leading politicians from Africa, South America and Asia.
The first non-European to hold the post was the Brazilian politician Ranieri Mazzilli, who served from 1962–67; the first woman was India's Najma Heptulla, who took office in 1999.
Find out more about who our Presidents were: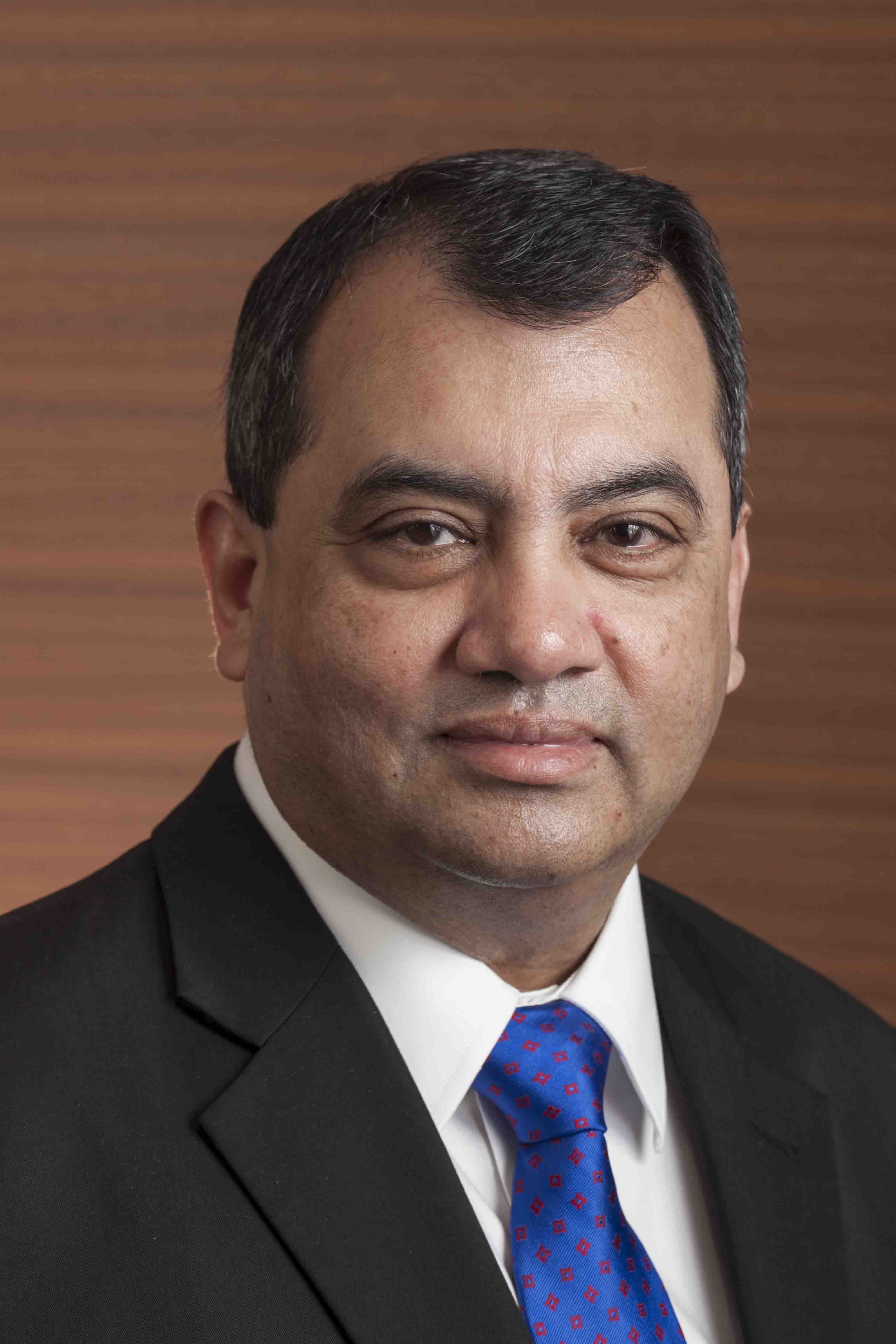 2014–17 Saber Chowdhury, Bangladesh  — a former prisoner of conscience who was subjected to detention and custodial violence, he played a key role in the enactment of ground-breaking legislation in Bangladesh on the criminalization of torture. He also helped promote a constitutional amendment to protect the environment and biodiversity. He has served as Deputy Minister of Ports & Shipping and Deputy Minister for Local Government, Rural Development & Cooperatives. He remains active on climate change, refugee protection, disaster risk reduction, nuclear non-proliferation and disarmament, sustainable development, and the post-2015 Sustainable Development Goals.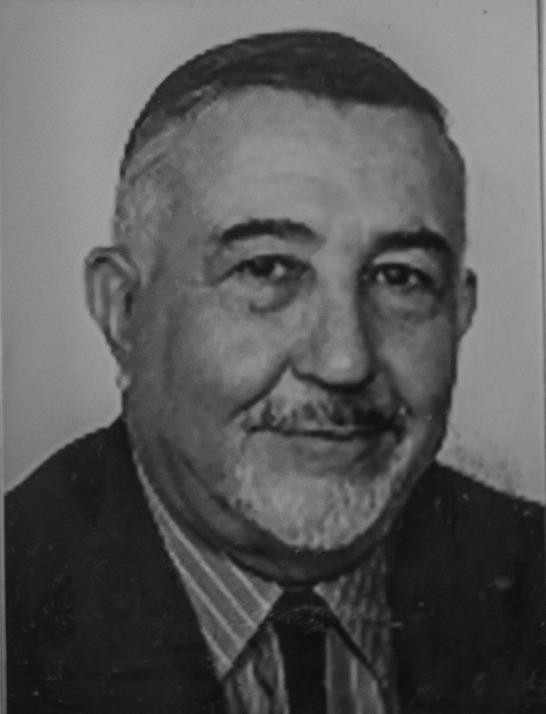 2011–14 Abdelwahad Radi, Morocco
— a former Speaker of the Moroccan Parliament and government minister, was born on 4 January 1935 in Salé. He was educated in Morocco and at the University of Sorbonne, Paris. A former student and trade union leader, he also had an academic career as Professor of social psychology before becoming head of the Department of Philosophy, Sociology and Psychology at Morocco's Mohamed V University.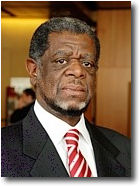 2008–11 Dr Theo-Ben Gurirab, Namibia
— a founding member of parliament in his country post-independence, he went on to serve as Prime Minister, Foreign Minister and Speaker of the Namibian National Assembly. Born on 23 January 1938, he trained as a teacher before fleeing the country in 1962. He spent 27 years in exile, engaged in politics and diplomacy, and played a key role in Namibia's journey to independence as a senior figure in the SWAPO party. He is a former President of the United Nations General Assembly.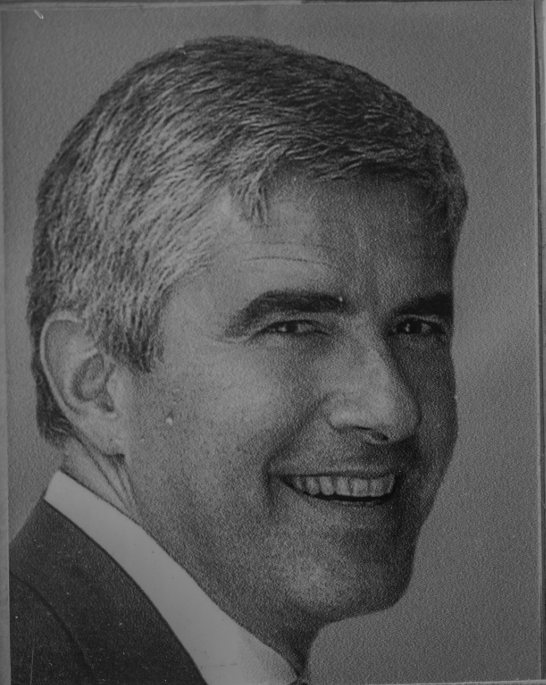 2005–08 Pier Ferdinando Casini, Italy 
— a former Speaker of the Italian Chamber of Deputies and currently a Senator, he has served in both the lower and upper houses of parliament. He was also a member of the European Parliament during 1994–2001. Born in Bologna on 3 December 1955, he studied law and entered politics as a town councillor in his home city before being elected to parliament for the first time in 1983. He has been awarded an Order of Merit in many countries across the world.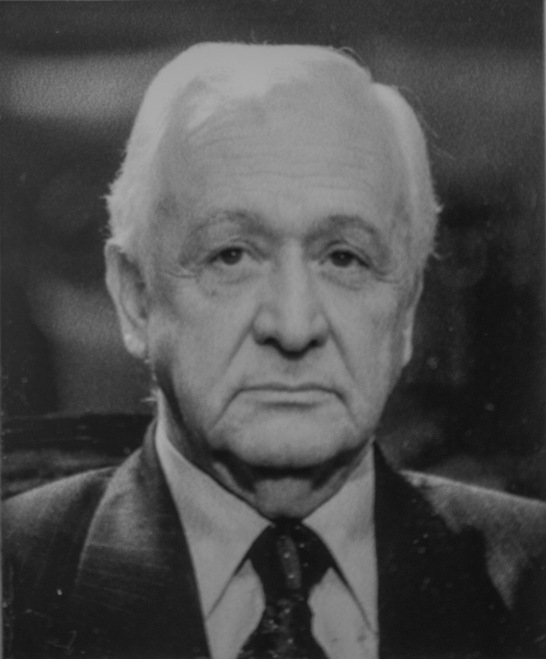 2002–05 Sergio Paez Verdugo, Chile
—
a serving MP at the time of the coup in his country in 1973, he played a leading role in the long campaign to restore democracy and end human rights abuses. With the return of democracy after 16 years of dictatorship, he was elected to the Senate in 1989 and continued to play an active role in national life and in the promotion of international parliamentary diplomacy, receiving awards in several countries. He was born on 1 June 1933 in Santiago, and has worked in the construction business and as a financial adviser to private firms.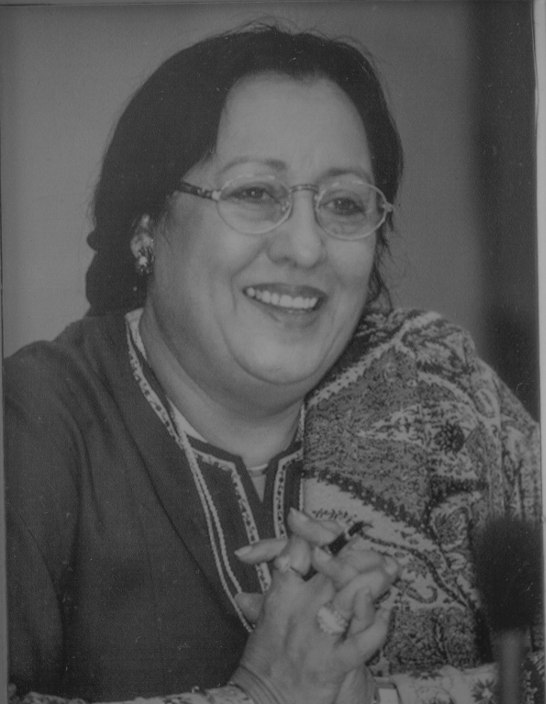 1999–2002: Najma Heptulla, India
—
the Deputy Chairman of the upper house of parliament for 16 years, she was first elected to parliament in 1986, and appointed Minister for Minority Affairs in 2014. She has played an active role in United Nations affairs as well as in IPU, having held several positions in our organization other than President. Born on 13 April 1940, she has always been interested in gender issues and was the first woman to become an IPU President.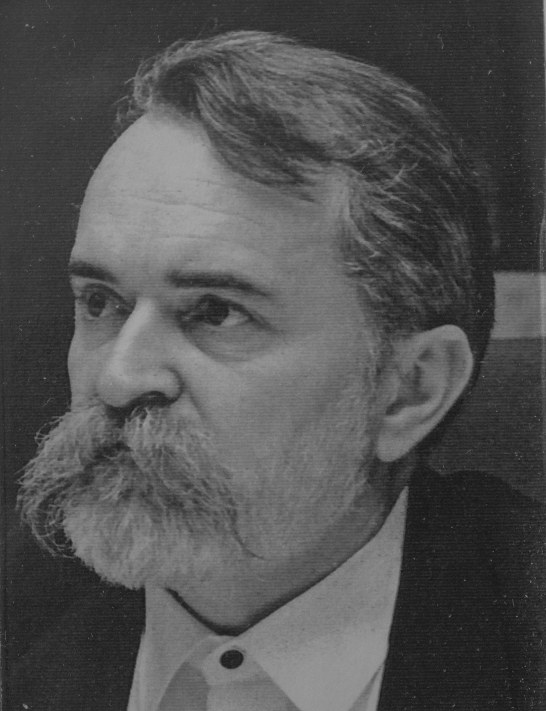 1997–99 Miguel Angel Martinez, Spain
— a long-serving and senior politician who had been tortured and imprisoned previously because of his activities against the Franco regime. Born in Madrid on 30 January 1940, he spent many years in exile, but returned to become an MP in 1977 in the first elections after democracy was restored. In 1999 he was elected to the European Parliament, cutting short his term as IPU President.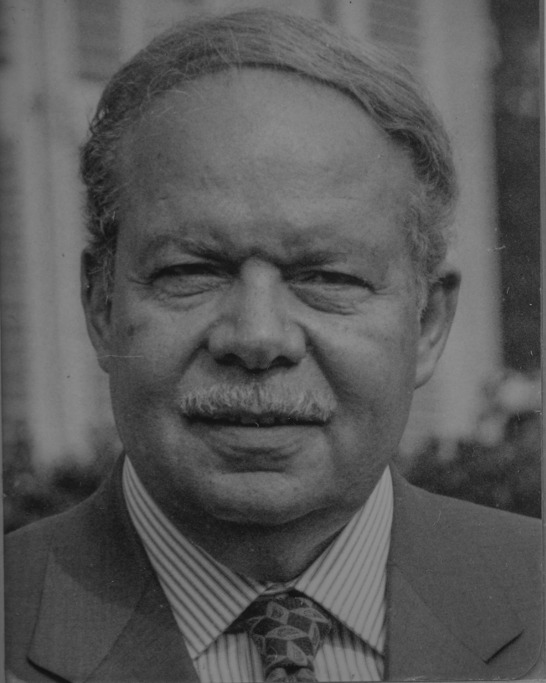 1994–97 Dr Ahmed Fathi Sorour, Egypt
—
a former government minister, law professor and senior academic, he was Speaker of Parliament from 1990 until the 2011 uprising which saw the collapse of the regime of President Hosni Mubarak. Born on 9 July 1932, he studied law in Egypt and the US before starting his professional life as Assistant Attorney General. He has an interest in human rights, and has published many works on individual freedoms, criminal law and education.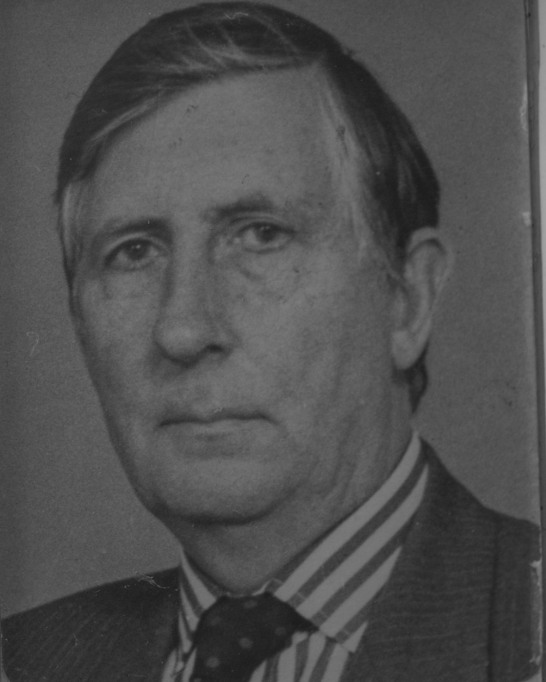 1991–94 Sir Michael Marshall, United Kingdom 
— an MP and former government minister who had previously chaired the British group of IPU. His professional background was in the steel and engineering industries, but he was also a prolific writer and a huge devotee of cricket and theatre. Born in Sheffield on 21 June 1930, he died in September 2006, aged 76.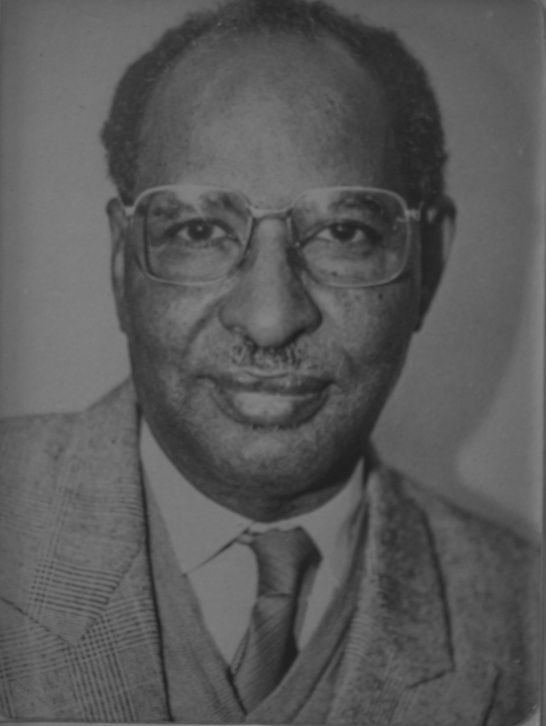 1988–91 Daouda Sow, Senegal
—
a former government minister, he served as President of the National Assembly for 14 years before becoming IPU President. His professional background was in psychiatry, having studied medicine at the University of Dakar. He continued to practise psychiatry during his lengthy political career. Born in 1933, he died in December 2009.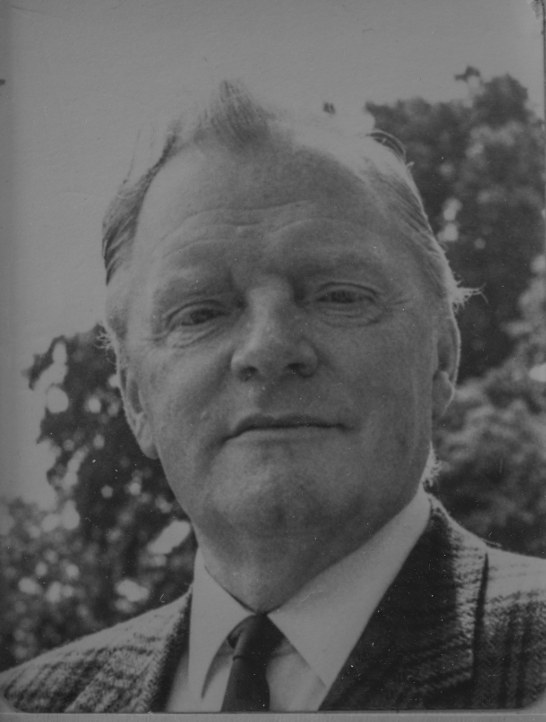 1985–88 Hans Stercken, Federal Republic of Germany 
— a former journalist, he was elected to parliament in 1976, where he served until 1994. He chaired the Foreign Affairs committee for many years, including the critical period that saw the end of the Cold War, the fall of the Berlin Wall and the redrawing of the political map of Central and Eastern Europe. Born on 2 September 1923, he died in June 1999.
1985 (September) Sir John Page, United Kingdom (acting/interim) — an influential MP who served in parliament for 27 years, he campaigned on many issues including the curbing of benefits to striking miners. He had chaired the British group of IPU before serving as interim IPU President. Born on 16 September 1919, he died in 2008 at the age of 89.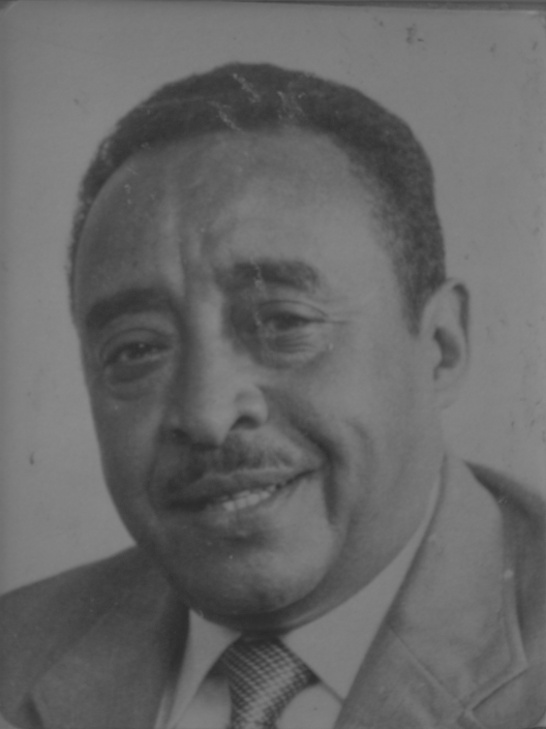 1983–85 (April) Izz El Din El Sayed, Sudan
—
a former government minister, he served as speaker of the Sudanese People's Assembly from 1982–85. Born in 1934, he was elected to parliament in 1965. He held several ministerial portfolios early on in his career. He took an interest in international affairs, holding the chairmanship of the Foreign Affairs Committee for four years. His tenure as IPU President was cut short by the dissolution of the Sudanese Parliament.
1983 (March-October) Emile Cuvelier, Belgium (acting/interim) — He became interim President of IPU when his predecessor, Johannes Virolainen lost his parliamentary seat in March 1983 and held the post until elections for a new president could take place at the 70th IPU Assembly in Seoul. Born on 17 April 1928, he died in December 2009 at the age of 81.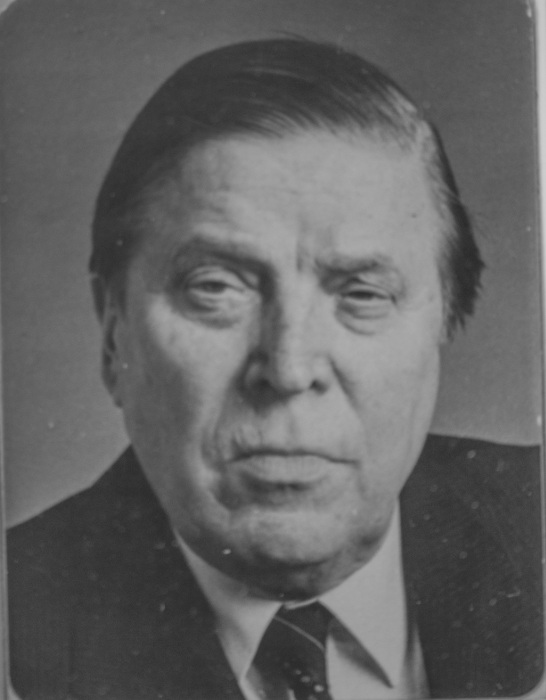 1982–83 (March) Johannes Virolainen, Finland 
— a former Prime Minister, government minister, Speaker of Parliament and long-standing MP, his career in parliament stretched almost unbroken from 1945 to 1991. He was born in January 1914 near the town of Viipuri—now Vyborg in Russia. He died in December 2000 at the age of 86.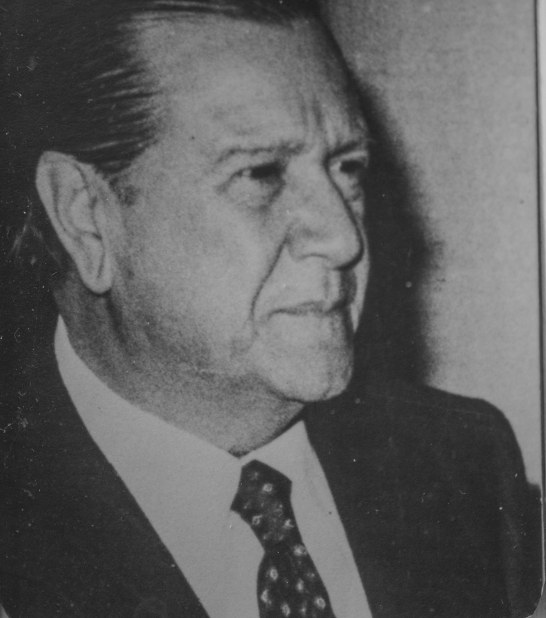 1979–82 Rafael Caldera, Venezuela 
— a former Venezuelan President who went on to serve a second term as national leader in the 1990s, having come out of political retirement at the age of 79. He was hailed for his role in maintaining democracy and stability in an era when most other Latin American countries experienced political upheaval. First elected to parliament in 1941, he was briefly imprisoned in the 1950s before going into exile, returning to re-establish his life-long political career. Born in January 1916, he died in December 2009, aged 93.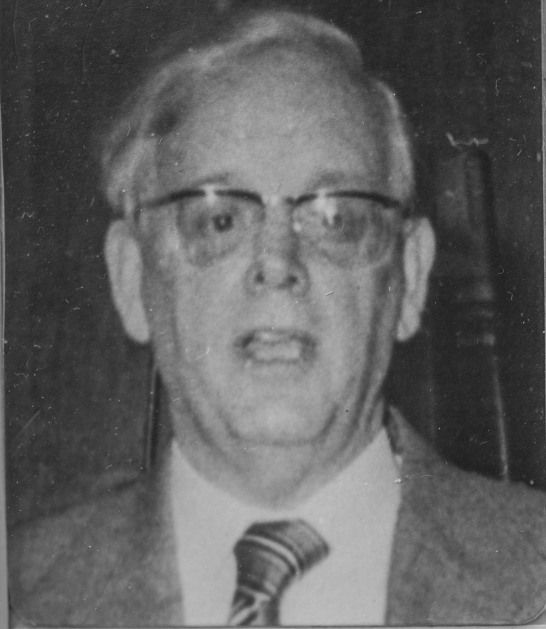 1976–79 Sir Thomas Williams, United Kingdom 
— a barrister and long-serving MP, he was born on 22 September 1915. Before entering politics in 1949, he was a Baptist minister and history lecturer, studying for the bar only after his election. He left parliament in 1981 after being appointed a judge. He died in February 1986 at the age of 70.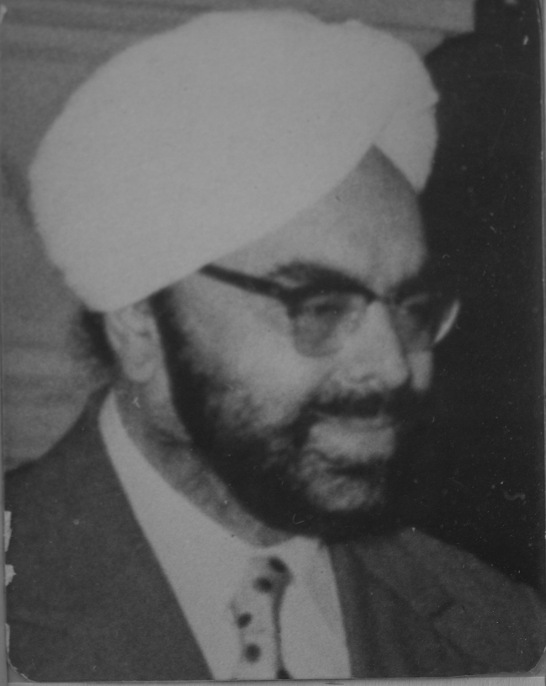 1973–76 Gurdial Singh Dhillon, India
—
a former government minister and Speaker of Parliament, he was a deeply committed parliamentarian. Originally a lawyer, he was twice jailed for his part in the independence movement. After independence, he became a journalist before entering politics, first in his native Punjab region and then nationally. Born on 6 August 1915, he died in March 1992, aged 76.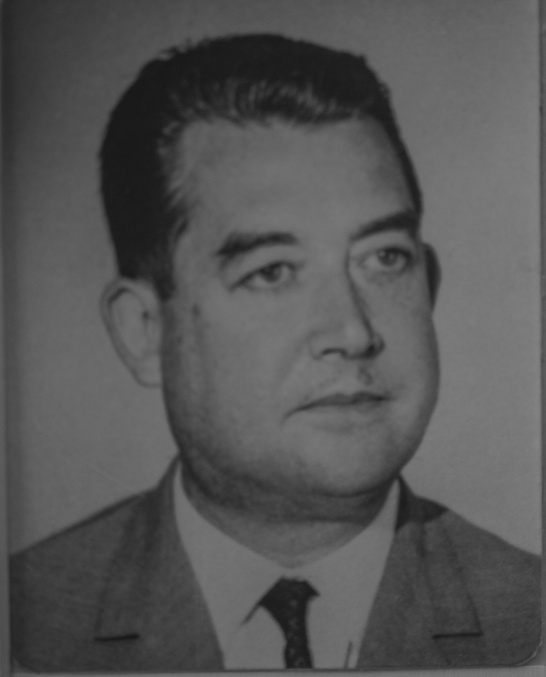 1968–73 André Chandernagor, France
—
a lawyer by profession, he was European Affairs Minister under President Francois Mitterrand and served in the French National Assembly for 23 years. Born on 19 September 1921, he served for many years in local and regional politics before becoming an MP in 1958. He is passionate about French history and culture, and has continued his public life into his 90s.
1967–68 Abderrahman Abdennebi, Tunisia (acting/interim) — a lawyer by training, he defended nationalist activists before himself being detained in 1953, spending several periods in custody or under house arrest. He was elected to the Constituent Assembly and then National Assembly after independence in 1956, playing a leading role in establishing the country's post-colonial structures. Born in Zaghouan on 17 August 1914, he died in March 1990, aged 75.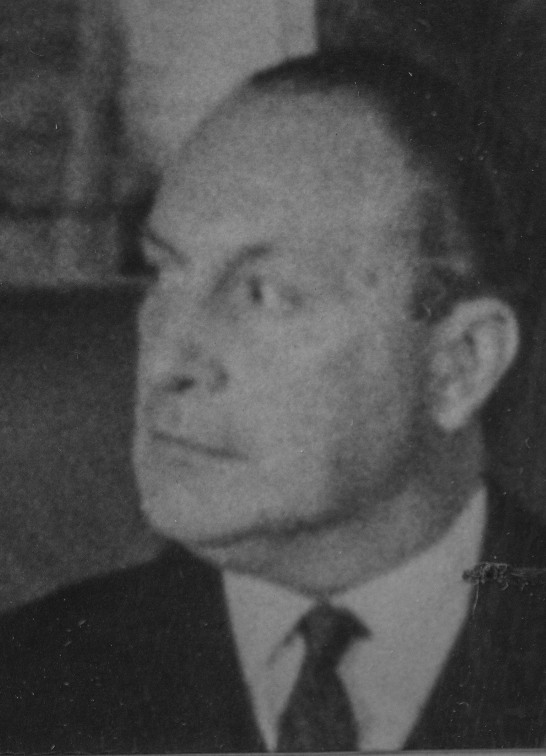 1962–67 Ranieri Mazzilli, Brazil
—
Speaker of the Chamber of Deputies from 1959–1965, he briefly assumed the Brazilian presidency in 1961 and again in 1964 in an interim role. Originally a journalist, he trained as a lawyer and held a number of key posts in the financial sector before being elected to parliament in 1951. Born in the city of Caconde in Sao Paulo state on 27 April 1910, he died in 1975 shortly before his 65th birthday.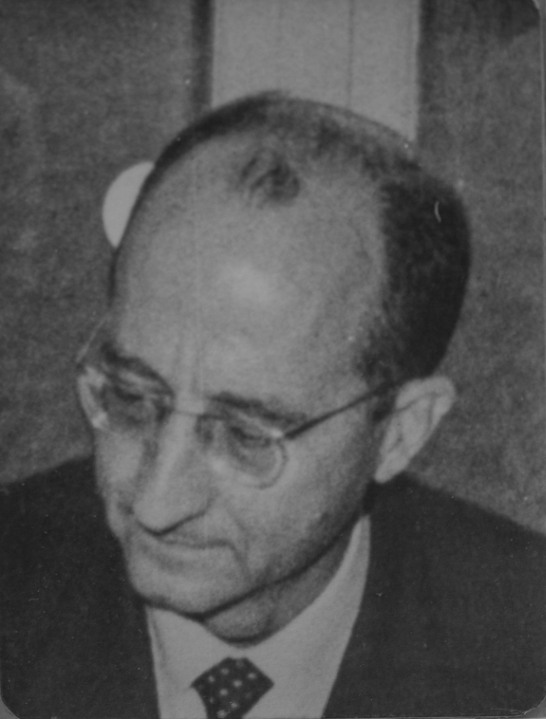 1957–62 Giuseppe Codacci-Pisanelli, Italy
—
a lawyer, lecturer, judge and former government minister, he was elected in 1946 to Italy's post-war Constituent Assembly, and continued to serve as a deputy in parliament until 1976. Following his career in national politics, he served as mayor in his home town of Tricase in south-east Italy. Born on 28 March 1913, he died on 2 February 1988 aged 74.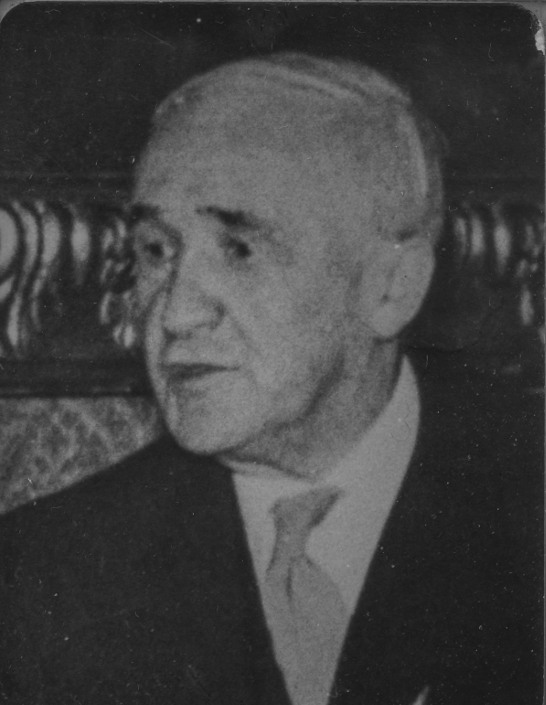 1947–1957 Viscount Stansgate, United Kingdom — a former RAF officer, MP and senior government minister, he was first elected to parliament in 1906 as William Wedgewood Benn. He was elevated to the upper house of parliament, the House of Lords, in 1942, becoming Viscount Stansgate. His tenure in the crucial post-war period ensured IPU's work continued and flourished, with the resumption of Assemblies and an increase in membership. Born on 10 May 1877, he died on 17 November 1960 at the age of 83.
1934–47 Henri Carton de Wiart, Belgium — a former Prime Minister, lawyer and author, he was first elected to parliament in 1896. His career as an MP and minister spanned more than five decades. Born in Brussels on 31 January 1869, he died there in May 1951 at the age of 82, a year after relinquishing his last ministerial posts and while still serving as an MP. The longest-serving president in IPU's history, his term covered the whole of the World War II.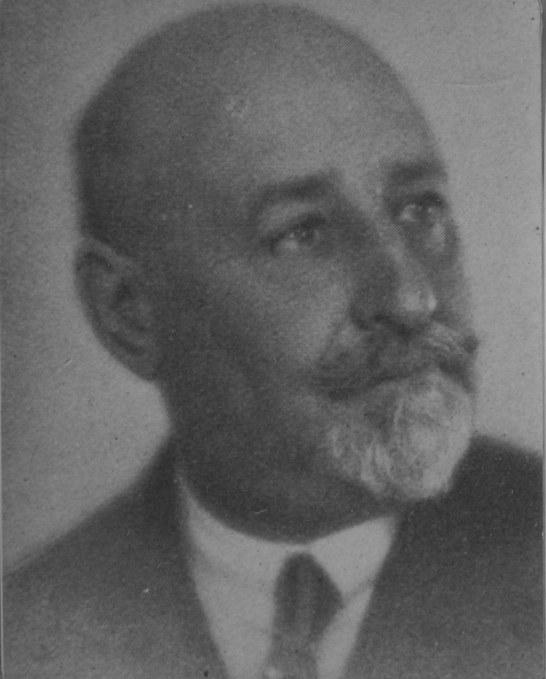 1928–34 Fernand Bouisson, France — an industrialist by background, who was elected to parliament in 1909, serving for 31 years, including eight years as Speaker of Parliament. He was appointed Prime Minister in 1940 but resigned after only a few days, having failed to form a government, and abandoned his political career soon afterwards. Born on 16 June 1874 in Algeria, he died in France on 28 December 1959, aged 85.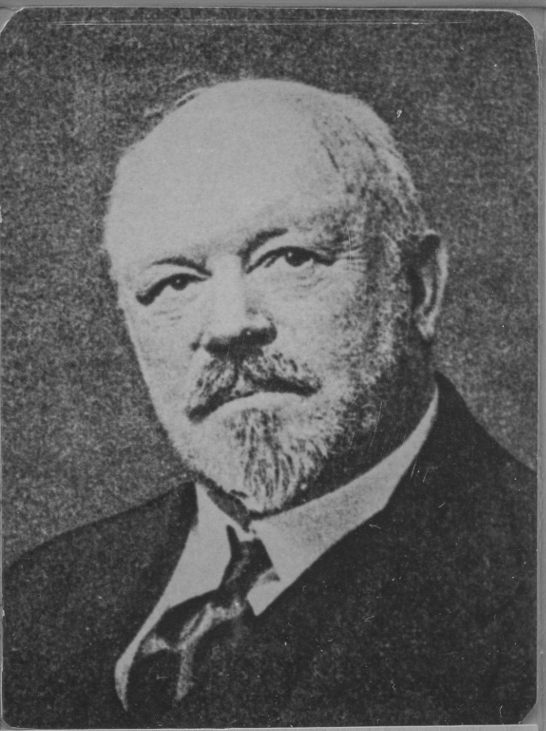 1922–28 Theodor Adelswärd,
Sweden
—
a former Finance Minister, industrialist and member of the Swedish aristocracy, he had a deep commitment to social responsibility. He was first elected to the national parliament in 1906. After World War I, he committed himself to European politics, engaging in the work of the League of Nations as well as playing a leading role in IPU. Born in central Sweden on 13 October 1860, he died in September 1929, aged 68.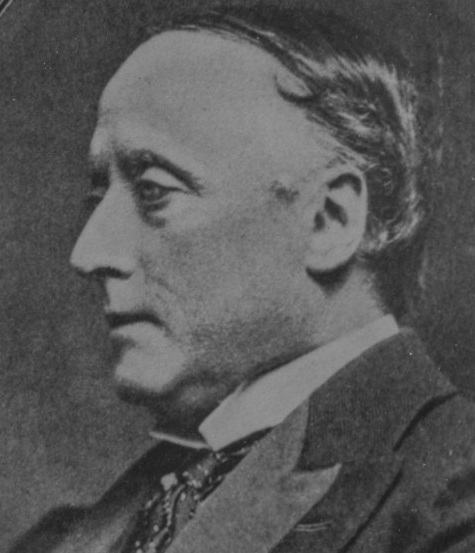 1912–22 Lord Weardale, United Kingdom — born Philip Stanhope into an aristocratic family on 8 December 1847, he served in the Royal Navy before following his two older brothers into politics, entering parliament in 1886. In 1906, he was elevated to the upper chamber of parliament, the House of Lords. He was a leading anti-war campaigner and was instrumental in setting up IPU in 1889. After the war he became the first President of the Save the Children Fund. He died in March 1923, aged 75.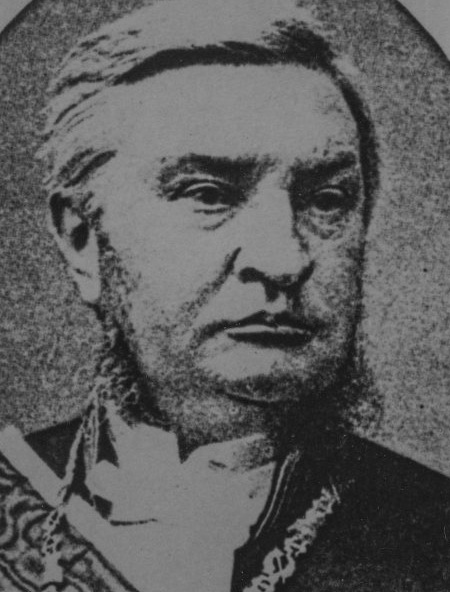 1909–12 August Beernaert, Belgium — IPU's first President, he was also Prime Minister of Belgium for 10 years. He won the Nobel Peace Prize for his work with the Court of Arbitration, which seeks to resolve disputes through peaceful means. He was a leading lawyer, social rights campaigner and pacifist. Born in Ostend on 26 July 1829, he died in a Swiss hospital in October 1912—still an MP and still working for peace at the age of 73.